E & J Geothermal — 403 East Main St.
Solon
Welcome home to Windmill Flats, where modern luxury meets easy living. Windmill Flats offer high-end condo living with a city loft feel. You will be wowed upon entry by the extra high vaulted ceilings, exposed ductwork, and modern finishes. The north wall of expanding glass patio doors allows you to open up to the outside world. Two floor plans allow for the option of a refreshing 3-seasons room or an open patio. These energy efficient homes have thought of everything from geothermal heating and cooling, built in standby generator power, cutting edge energy saving washer and dryer, and more. The exterior boasts hardboard siding and premium hail resistant shingles. The utmost attention has been paid to your comfort with superior sound rating between units, staggered studs, and 13" of concrete subfloor. Zero entry, one level living. Located in the desirable Solon Community within the Windmill Estate development with pond and trails, close to shopping and dining in downtown Solon. Still in the construction phase, buyers may be able to upgrade options/selections to their taste. City flat living meets ease and comfort, Windmill Flats are a must see.
Features
• Windmill Flats • City Flat Living • Close to shopping • Geothermal Heating and Cooling • Exposed spiral ductwork • Hardboard Siding • LED lighting • Heat pump dryer • Zero Entry • Modern finishes • Hail Resistant Shingles
Builder
E & J Geothermal
400 East Main Street
Solon, IA
319-624-2065
construction@ejgeothermal.com
https://www.ejgeothermal.com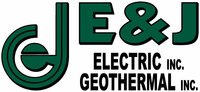 Located in Solon, IA - E & J Geothermal is a modern home builder, specializing in quality custom home construction. They offer energy efficient home packages including LED lighting, geothermal heating and cooling, heat pump water heaters, and many other energy efficient product solutions. Windmill Properties designs most of their homes featuring technology that meets requirements for federal and state tax credit incentives for the homeowner. A builder that still believes in quality over quantity, and giving honest recommendations for all clients.
Subcontractors
• Axiom Consultants, LLC • Bunting Construction • Closets Plus • Davisson & Son Millwork • E & J Geothermal, Inc. • Glass Concepts • Overhead Door Company of Cedar Rapids & Iowa City • Suburban Lumber Co. • The Appliance Barn, Inc. • E&J Electric • Non-Typical Siding • Randy's Flooring • Summit Fire Protection